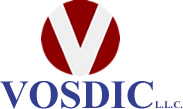 Ronald L. Gott, CEO
Command Sergeant Major (CSM) Gott was born in Crawfordsville, Indiana on January 12, 1949. He grew up in Lebanon, Indiana. CSM Gott enlisted in the United States Marine Corps (USMC) on 17 March 1967. After graduation from high school in May of 1967 he reported to USMC recruit training in San Diego, California. In November 1969, CSM Gott was ordered to serve one tour in the Republic of Vietnam. CSM Gott served in many different billets during his tour. In May 1970, CSM Gott returned to CONUS and was discharged from active duty in June 1971. In February 1976 CSM Gott enlisted into the Oklahoma Army National Guard serving with the 700th Support Battalion located in Oklahoma City. CSM Gott was discharged from the 700 Support in February1978 and immediately enlisted into the United States Air Force Reserves serving as an F-105 Fighter Crew Chief until 1980. In 1985 CSM Gott enlisted back into the Army Guard by joining the local C Company of the120 th Engineer Battalion where he served as Squad Leader, Platoon Sergeant, and First Sergeant. In April 1994, CSM Gott was transferred to Headquarters Support Company in Okmulgee where he served as the First Sergeant for the next 3 year's. In February 1997, CSM Gott graduated from the United States Army Sergeant Majors Academy and was appointed to Command Sergeant Major for 120 th Engineer Battalion. In February 2004 CSM Gott and his Battalion departed for Iraq where they served a one-year tour of duty in the heart of the Sunni Triangle.
CSM Gott has attended numerous Marine, Army, and Air Force military schools and training programs over the last 40 years. He holds a Bachelor of Science Degree from Southeastern Oklahoma State University in Aviation Management with a Minor Degree in Safety.
CSM Gott has also received numerous awards to include: Meritorious Service Medal, 3 rd Award; Army Commendation Medal, 2 nd Award; Army Achievement Medal; National Defense Service Medal, 3rd Award; Vietnam Service Medal, 3 rd Award, Republic of Vietnam Campaign Medal w/60 Device; Armed Forces Reserve Medal w/Devices, Reserve Component Achievement Medal, 5 th award; Global War On Terrorism Service Medal; Global War On Terrorism Expeditionary Medal.
CSM Gott retired from The Propulsion Management Directorate at Tinker AFB in September 2005 after completing 34 years of Civil Service employment. CSM Gott is currently working for a company in Oklahoma City (Advancia Corporation) on a part time basis as their Business Development Manager. CSM Gott and his wife Carolyn have two grown children, Doug and Jennifer and four grandchildren, Colten, GageKaycee and Annsley.
Loyalty Respect Honesty Response