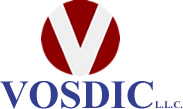 Resume:
Experience Summary:
Certified Acquisition Professional in Acquisition Logistics, Program Management, and Communications & Computer Systems. Proficient at both hardware and software installations including network configuration and setup. Proficient in both the management and maintenance areas for the Aircraft and Propulsion arenas. Air Force aircraft accident investigator specializing in propulsion. Skilled at preparing briefings to include chart making. Skilled in Management for large number of personnel. Skilled at briefing, have briefed at the General Officer four star levels. Special Programs manager - Skilled at planning, executing, monitoring, and follow through of various special programs.
Experience:
SEP 2005 to Present
Business Development Manager/Program Manager
Advancia Corporation
655 Research Parkway
Oklahoma City, OK 73104
Chris Garcia, 996-3000 x 149
Lead Business Development Manager working out of the Corporate Headquarters in Oklahoma City. Also, working as a Program Manager with responsibility over 3 different contracts. Developed and nurtured relationships with fellow contractors in pursuit of both Federal and State contracts. Responsible for developing as well as refining the Advancia Business Development process for targeting the immediate military bases within the Oklahoma area.
OCT 2003 to SEP 2005
Program Analyst, GS-343-12
Tinker AFB, 3001 Staff Drive
Robert Murphy, 736-5247
Current job assignment: Develop/design test facility requirements, performance data, and correlation factors for jet engine test facilities worldwide. Also develop and verify computer software related to engine performance analysis of Oklahoma City Managed engines. Manage and maintain specialized equipment used to correlate and verify jet engine test facilities worldwide.
JAN 1999 to OCT 2003, 40 Hours/Week
Logistics' Mgt Specialist, GS 346-12
Tinker AFB, 3001 Staff Drive
John Pollock, 736-2035

Propulsion Program Manager. I exercised management direction over assigned engines to insure timely worldwide maintenance, supply, and procurement support. Furthermore, I assured management actions were taken in support of assigned propulsion sub-systems by disseminating policy guidance on logistic concepts to be followed and by insuring that preparation of detailed plans was in consonance with overall program objectives. I acted as the ALC focal point for using commands, other ALCs, depots, and United States Air Force contractors on logistic support matters pertaining to currently approved programs. I managed several USAF high profile projects to include the F110-GE-100 HPT Disk Risk Mitigation Program. I chaired both meetings and conferences to include the world wide F110 user's conference and the Maintenance Planning Working Group (MPWG) for the entire F110 program. I rewrote the F110-100 Engine Life Management Plan (ELMP) that had not been updated for several years. I prepared briefings that were briefed at all levels throughout the Air Force propulsion community. I regularly briefed center senior leadership on program status. I also briefed across F110 USAF community the program status throughout each fiscal year. I have briefed at the 4-star level.

OCT 1989 to JAN 1999, 40 Hours/Week
Equipment Specialist, GS 1670 - 11
Tinker AFB, 3001 Staff Drive
Garry Drake, 736-2208

This position was unique in that I was the only T-64 Engine Equipment Specialist having responsibility for management of entire engine. Responsibilities included the management of each engine part to include sub-assemblies, ensuring that the customer had day-to-day engine parts to support their maintenance programs. Also, responsible for implementing technical order changes plus overall management for both the engine warranty and engine quality programs. I worked closely with the Special Operations community who was the largest customer for this propulsion system. Also, acted as the OC-ALC Propulsion Directorate Aircraft Accident Investigator for this weapons system. Conducted an on-site accident investigation just outside Seoul Korea as the OC-ALC propulsion representative. Worked as a member of the assigned on site accident investigation team made up by many USAF officers to include Flight Safety Center personnel from Kirtland AFB. Additionally, worked with the engine depot, located at Cherry Point MCAS, North Carolina on a day-to-day basis in order to maintain a well-founded working relationship between the USAF and our Navy Depot counterpart. (Supervisor's Name: Garry Drake. Phone: (405) 736-2208.)

JUL 1985 to OCT 1989, 40 Hours/Week
Equipment Specialist (Test Cell), GS 1670 - 11
Tinker AFB, 3001 Staff Drive
Dan Dorsey, Retired

Develop/design test facility requirements, performance data, and correlation factors for jet engine test facilities worldwide. Also develop and verify computer software related to engine performance analysis of Oklahoma City Managed engines. Manage and maintain specialized equipment used to correlate and verify jet engine test facilities worldwide. (Supervisor's Name: Dan Dorsey. Phone: 736-3588.)

Formal Education:
Bachelor's degree
BS, Aviation Management, Safety, Southeastern Oklahoma State, Durant, 2002, GPA 3.17, 168 Hours, Semester

Specialized Training:
Acquisition Management Level I
Acquisition Logistics Level I
Communication/Computer System Certification Level I
Defense Demilitarization Program Course Certificate
Aircraft Accident Investigation (FAA)
Rotorcraft Accident Investigation (Bell/Boeing)
US Army Sergeants Major Academy Graduate

Licenses/Certificates:
Acquisition Management Acquisition Logistics Level I
Communication/Computer System Certification Level Defense Demilitarization Program Course Certificate

Awards
Legion of Merit Award, 2006
Performance Award, Tinker AFB, 2005
Performance Award, Tinker AFB, 2002
Performance Award, Tinker AFB, 2001
Time Off Award, Tinker AFB, 2000
Performance Award, Tinker AFB, 2000
Letter of Appreciation, Commander, HQ AFSOC, Hulburt Field FL, 1999
Performance Award, Tinker AFB, 1998
Performance Award, Tinker AFB, 1997

Other Information:
Commander VFW Post 3737 (Oklahoma)
Member American Legion Post (Blair Hodges)
Member Tinker Management Association
Member National Guard Association of United States
Member Army Engineer Association
Loyalty Respect Honesty Response