Loyalty - Respect - Honesty - Response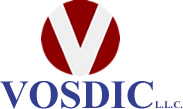 We strive to cultivate and to develop our technical capabilities to keep abreast of today's and tomorrow's needs for our clients in our core markets.

Our team of professionals provides quality, cost-efficient consulting services in Program Management, Business Development, Engineering & Logistics, Environment, Safety, Information Technology, Training, Tax Preparation & Audit, Legal Services (Patent), Social Services/Mental Health, and Construction Management.

VOSDIC, LLC. Consulting makes use of Ronald Gott's extensive DOD career. USAF civilian experience includes his nearly 40 year military career background. This experience alone brings forth a vast spectrum of aviation experience as well as both vertical and horizontal military construction management experience. Mr. Gott has also held a Top Secret Clearance.
Loyalty Respect Honesty Response